Moonbyte Games
(formerly known as Moon Byte Studios) is an independent video game developer that creates mobile and social games and is notable for its first full commercial project Crashday. Located in the Weinstrasse in Neustadt, Germany, it was founded in 1997 by Robert Clemens and Jan Bodenstein.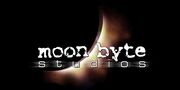 Moonbyte had started development of Crashday in 1997 as a hobby, with the actual development taking off in 1998/99. The concept and game design was created by Robert Clemens and Jan Bodenstein, while the project was mainly lead by the former. Later, the company started hiring people for the development of Crashday on a larger scale, eventually co-operating with Replay Studios and finally completing development and releasing Crashday in 2006.
Ad blocker interference detected!
Wikia is a free-to-use site that makes money from advertising. We have a modified experience for viewers using ad blockers

Wikia is not accessible if you've made further modifications. Remove the custom ad blocker rule(s) and the page will load as expected.