Nitrous (N2O) is a system which briefly enhances a vehicle's performance.
Nitrous in Crashday comes pre-installed and the power output is the same for every car. Players can disable nitrous in singleplayer or multiplayer. Disabling or enabling nitrous will not affect a vehicle's top speed or handling.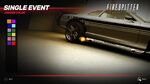 Redline Edition allows players to change the nitrous colour to 12 various colours. 
It is possible to modify the power, duration and cooldown speed of nitrous, as well as making it ineffective in mid-air, with the latter made possible on Redline Edition.
Trivia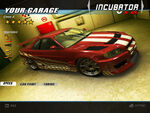 Pre-release garage screenshots depict a cut feature, upgradable nitrous. Icons and strings can be found in original game files.